Quality Improvement Plans of the Faculty of Education and Social Work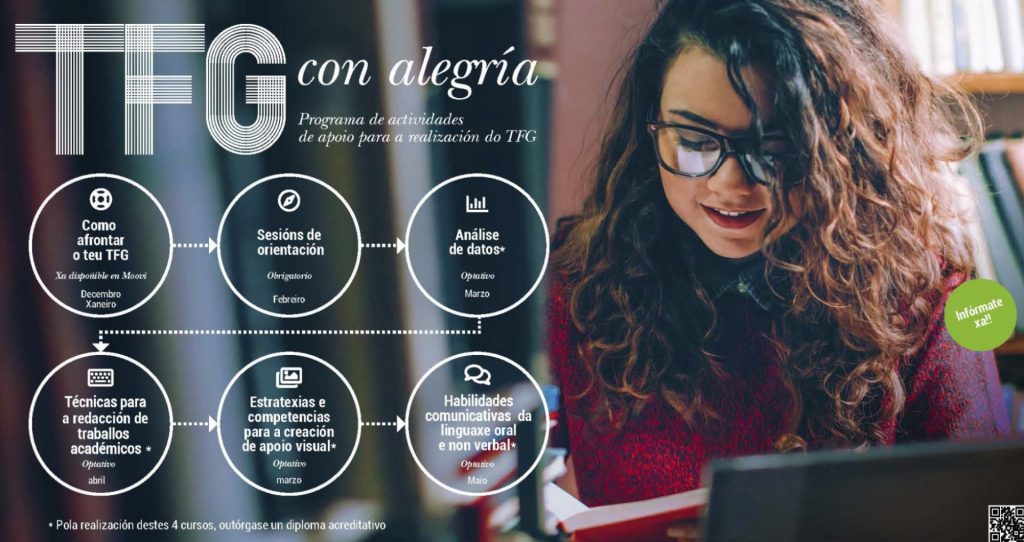 The process of carrying out a BDFP includes the implementation of certain key procedural competences like: searching and managing information, analysing empirical data, writing academic texts, using ICTs resources and knowing how to communicate and discuss the results.
This activity programme is willing to be supported in this process through SIX TRAINING ACTIVITIES of practical nature focused on each of these competences.
This programme is flexible, and you can enrol those action/courses that you consider more necessary or interesting.
---
Training actions
If you want specific information on each course, click on its link.
Frequently asked questions
– How can I enrol?
The enrolment must be carried out through the Virtual Secretariat in the section of Forms and Private Surveys. The enrolment period is already open and you can enrol until January 31, 2023.
– Where can I ask my questions?
Send us an email to fedts@uvigo.es
– Is there a limited number of places?
There will be a limited number of 100 people per course.
– Is there any condition to sign up in these courses?
Only students enrolled in the BDFP subject can sign up for this course.
– Which is the course's modality?
On-site (under possible changes depending on the pandemy).
– Do I get a certification?
A certificate for 20 hours attendance certified by the Vice-chancellor of the Campus, accrediting "Procedural competences for the training of future teachers, social educators or social workers" will be issued. It will be necessary to take at least 20 hours of the optional subjects (some activities are compulsory).
Programme Academic Management